Support Us
Donate For Spiritual Upliftment of Mankind
The Trust objectives aim at the devotional upliftment of mankind through the Teachings and Knowledge inspired by the Bhagwad Geeta, Vedas, Upnishads etc. and for the same purpose special camps are held throughout the year at various places.
The aim of the Trust is to educate the common man about the ethics and values of true Sanatan Vaidic Dharm so that they may achieve a state of mental peace and harmony so as to make our world a better place to live.
We encourage you to participate in the noble mission by making a contribution
To donate online click on one of the options below which will take you to our donation gateway.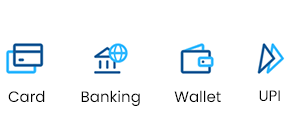 No matter how small your contribution is, it makes a big difference
Details for Donation
We Offer Hope… You Can Help…
The RadhaGovind Public Charitable Trust, Jaipur is a Non-Profit, Charitable, Educational, Spiritual Organization, registered under Income Tax Exemption Act 80 (G) in Govt. of India, is established by SUSHRI SHREEDHARI DIDI JI (The Foremost Preacher of Fifth Original Jagadguru of This Age) in the year 2008. Under the guidance of Poojniya Didi Ji, the Mission stands to pervade JAGADGURU SHRI KRIPALU JI MAHARAJ'S unparalleled spiritual messages through every part of the world and with this aim in view. It conducts various spiritual programs such as Spiritual Discourses, Sadhana Camps etc. The mission also organizes different social activities to promote humanity.
Donate For Charitable Cause
You can financially support The RadhaGovind Public Charitable Trust, Jaipur's humanitarian activities by donating any amount for our charitable projects. All donations are tax-exempt.
This Trust is registered under section 12A of the Income Tax Act, 1961 and also exempt U/S 80 G(5)(VI) of Income Tax Act 1961, Ref No. 131/35/Trust Dated 07-01-09 w.e.f.29-09-08.
The Trust is also registered with Devsthan Vibhag, Jaipur Division, Jaipur, Vide Registration No.58/Jaipur/08.
You Can Directly Donate In Our Trust'S Bank
Account No. 510201010050270, In The Name Of "RADHAGOVIND PUBLIC CHARITABLE TRUST, JAIPUR" in UNION BANK OF INDIA, JANTA STORE, BAPU NAGAR, JAIPUR.
R.T.G.S. CODE – UBIN0551023
Trust PAN – AABTR3216Q.
How Do We Manage Our Aims And Objectives
For the implementation and the attainment of the aims and objectives, we use to accept gifts, donations, contributions and offerings in any form of movable or immovable property, acquire land for the use and development of the Trust. Acquire, construct, purchase or take on hire any movable or immovable property for the use, benefit of the Trust, to manage and protect the same.
Adopt modern means for propagating the workings of the Trust, publish, produce and sell books, literature, Magazines, CD's, DVD's etc. for the benefit of the Trust. The outcome of the works mentioned herein shall be used only for the working and development of the trust.
Plan, manage and organize discourse, Sammelans, Sankirtan programs, other occasional programs, events related to local festivals, etc. linked with the ancient culture and social heritage of BHARAT-VARSH.
प्रगट चारि पद धर्म के कलि महँ एक प्रधान।
येन केन विधि दीनेउ दान करै कल्याण।।
(रामायण)

There are four integral parts of Dharma - righteousness or the scriptural duties that were prevalent in Satyayuga: truthfulness, non-violence, kindness and charity. In Tretayuga, there were only three: charity, kindness and non-violence. In Dvaparayuga only two were practiced: charity and non-violence and in Kaliyuga the most vital part for your spiritual welfare is only one, i.e.Charity or Donation.